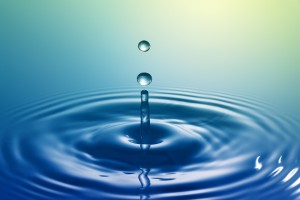 By Vicki Hughes      Posted April 22, 2013
Chelsey has been working non-stop for a solid month to make our annual Earth Month charity event at The Fairhope Salon & Spa a big hit. We're co-hosting a Water Warriors Crawfish Boil at Fairhope Brewing Company, with live music, a cornhole tournament, a bachelor auction and a drawing for a complete spa day. It has been quite a project.
The stories she has heard in the years she has worked for Aveda have imparted a heartfelt calling into her. Her passion is to plan ongoing events for clean water projects, including but not limited to this year's beneficiary, Gulf Restoration Network. She wants to work with other groups such as Wine to Water, and Global Green Grants. If you have never heard Doc Hendley's story about Wine to Water, you need to. We had the honor of hearing him speak at Serious Business in New Orleans in January, and it was life changing. I will never look at a glass of clean water the same way again.
When your children really get on fire about things, it makes an impact. Watching her immerse herself in this passion, self-teaching herself about building websites, obtaining grants, the ins and outs of non-profits and fundraising, and event planning, I realize how driven and amazing she is. I see a lot of me in her, but I also see lots of her, in her own right, too. Your kids may be influenced by you, but the come pre-wired too.
From me she got that impulsive, "let's do it" thinking, that is full of ideas, and a little light on thinking through how much actual time and work each idea requires. We both secretly believe Smurfs will show up and make lots of stuff happen, and then we go out and recruit lots of Smurfs to help us when we start to panic. Let me say, thank God for all of our Smurfy friends!
She's persuasive. We can both move people to action when we talk about ideas we're passionate about. We share our excitement easily, frequently and boldly. If you don't want to know what we've been up to lately, you best not ask.
She loves anything social, by nature. A party, an event, some music, anything that sounds fun. She was the kid who hated bedtime because she was afraid she'd miss something good. If we put her to bed, and she heard John and I laughing in the other room, she'd holler, "No fair having fun without me!"
She is tenacious when she gets an idea into her head, and as John would say, once she gets a bug up her butt about something, it's all or nothing.
She is constantly learning, moving, and changing. Interestingly, she is a Pisces, a water sign. She is just like water: Beautiful, powerful, persistent, constantly changing, unpredictable, life giving, and will move anything that gets in her way. I think it's destiny that her passion is to provide clean water for people who need it most. I for one, know better than to get in her way.
What are you passionate about?
© Vicki Hughes 2013